Services
Clients
Expertise
Why Implex?
Application Engineering
Web and Mobile
We proficiently tackle diverse complexities of business application development or mvp development services
Trying to balance the challenges of unclear scopes and limited budgets? We are here to shatter the myth that compromising the vision is necessary. The goals are attainable when you deal with a professional application development agency, and your projects can thrive no matter the circumstances. If you need mvp development services for startups or custom software development for small business, let us show you how it works
What apps our business application development company do
Here it is for your better understanding of our software engineering services
Embrace our application engineering models
We built an unparalleled product development community that we, as founders, always wished we had and are focused on custom application development services based on two engagement models.
Time and Materials model is generally preferred in various circumstances of app engineering:
1
Uncertain or evolving scope: is not fully defined or is a subject to frequent changes, which is common for custom software development for small business.
2
Agile or iterative development: it enables continuous feedback, adaptation, and incorporation of changes based on evolving requirements.
3
Research and development projects: initiatives where the outcome is uncertain, and the project involves exploration, experimentation, and innovation.
4
Limited initial requirements: T&M allows for gradual discovery and refinement of the requirements as the project progresses.
The Fixed Price model is typically chosen in the following scenarios of custom software development services:
1
Well-defined scope: this allows for a clear understanding of deliverables and cost expectations upfront. For instance, this is applicable in the context of MVP software development services.
2
Budget certainty: the fixed price model provides clients with a predetermined cost that allows for easier financial planning and reduces the risk of unexpected expenses if budget certainty is a priority for your tailor made software development goal.
3
Empowering high-level client engagement: our custom software application development company embraces collaboration without micromanagement while providing software engineering services.
4
Specific deliverables: when the project focuses on delivering specific outcomes or products, rather than exploratory or evolving requirements, a Fixed Price approach is suitable. This model emphasizes meeting predetermined objectives within the agreed-upon price, be it mvp development services or any other type of custom application development services.
A few steps to your app
Our application development outsourcing company will help you get from the initial product concept to a working service with happy users, guiding you through the entire process
Product Design
Great product design is an excellent starting point for a lovely product. And it's not just about the UI. It's about creating personas, information architecture, interaction design, prototyping and only then visual design. Cooperating with you tightly, our design team can do all this and more for your amazing business application development.
Product Development
When the design is in place, our custom application development company engineers your product in short 1-3 week-long iterations, following the Agile methodology. We perfectly work with requirements changes keeping the development on time and budget. This way, you can see the progress in almost real-time. It's vital for us to receive feedback consistently and adjust accordingly, which makes communication with the tech team critical for successful development and going live.
Go live and hypercare
After the product has gone live, you can focus on the core business while we're keeping an eye on your product's health. The team of our application development agency will quickly react to every issue and do everything to keep the system's uptime as high as possible. On top of that, we can add new features and modify the existing ones to make the product even better.
Our clients say
We take great pride in the work we do and the values we uphold. Here are some of our best case studies
Our Application Engineering service in action
We take great pride in the work we do and the values we uphold. Here are some of our best case studies
Flutter Edtech App for primary school students
A cross-platform mobile application that helps to learn the Ukrainian language to kids whose native language is Hungarian or Romanian. Developed for schoolchildren, it is simple, logical, concise, and at the same time, attractive and low resource-consuming to work fast, even on old mobile devices. The app has been created in partnership with a digital agency, "Friends of Brands", for the program of cooperation between Ukraine, Finland, and the EU aims to support the reform of the New Ukrainian School (NUSch).
View Case Study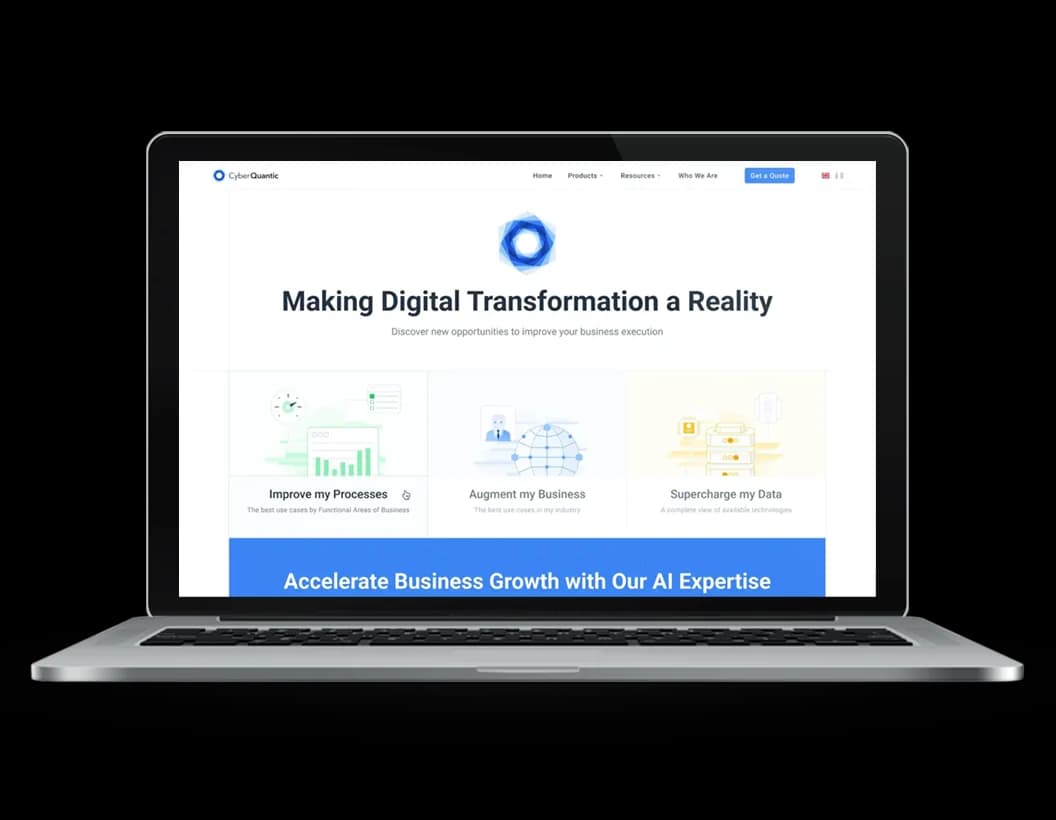 Turning unusual vision into a novel map-based web product
CyberQuantic's web application transforms a mind map with cases into an innovative map-based website with intuitive navigation. Mental maps are the primary content and navigation method with an easy-to-read visualization. The web app is integrated with CyberQuantic's knowledge base and maintains a high level of website performance. The site includes data on 600+ AI firms in Europe and 200+ open APIs, and excellent Google PageSpeed Insights ratings.
View Case Study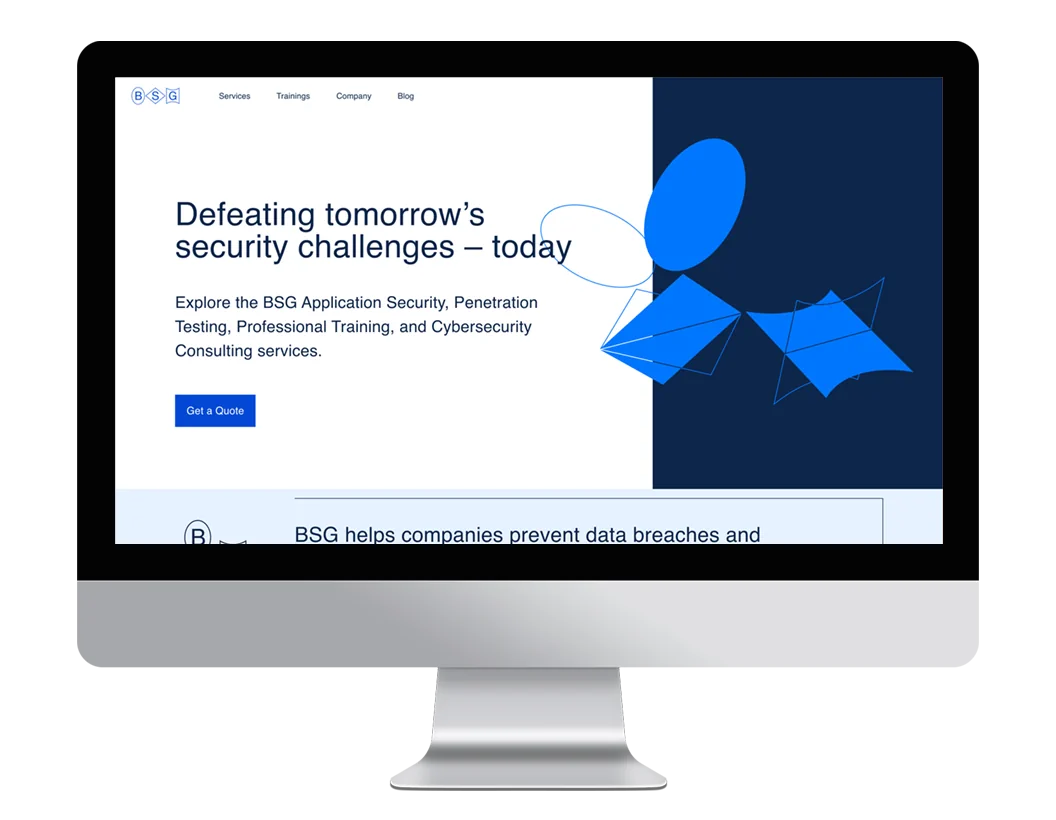 Lightning-fast website for a reputable cybersec company
A cybersecurity services company Berezha Security Group rebranded as BSG in 2020. So they needed to improve their website, but redesign was only part of the story. The ultimate goal was to make the website fast and SEO-friendly, keeping its Google PageSpeed Insights scores in the green 90-100 range, what's impossible using a WordPress-like CMS approach. A static website with perfect usability, external CMS and one-click deployment functionality, and revision control successfully represents the BSG brand now.
View Case Study
Every journey starts from the first step
Leave your contact details, and we will reach you within 24 hours